The articles we have prepared for you in this section are for informative purposes for the main treatments performed in our country and in our clinic. While most of these treatments can be performed by dentists, some treatments (dental implant, sinus lifting etc.) require expertise.
Dental Treatment Turkey is an extremely popular service for international patients who want to get quality services at an affordable price from well-trained and experienced dentists. It has a developing dental tourism system in Turkey that offers a wide variety of dental treatments such as tooth extraction, dental implants, veneers, smile design, teeth whitening.
Dental Treatment fees in Turkey are significantly lower compared to many European countries, making Turkey an attractive destination for patients seeking affordable dental care. In addition, while there are very modern and well-equipped clinics in Turkey with the developing dental technologies, there are experienced dentists and staff who speak fluent English in almost every dental clinic.
International patients who come to Turkey for Dental Treatment receive dental treatment services in a comfortable clinical environment, while also having personalized care packages. At this point, Dental Clinics offer many opportunities such as VIP transfer services, accommodation options, travel packages along with treatment.
In line with all this information, it is extremely important to do your research and choose a reputable dental clinic with experienced dentists to ensure safe and successful dental treatment. It is necessary to discuss all possible details, risks and consequences with the dentist.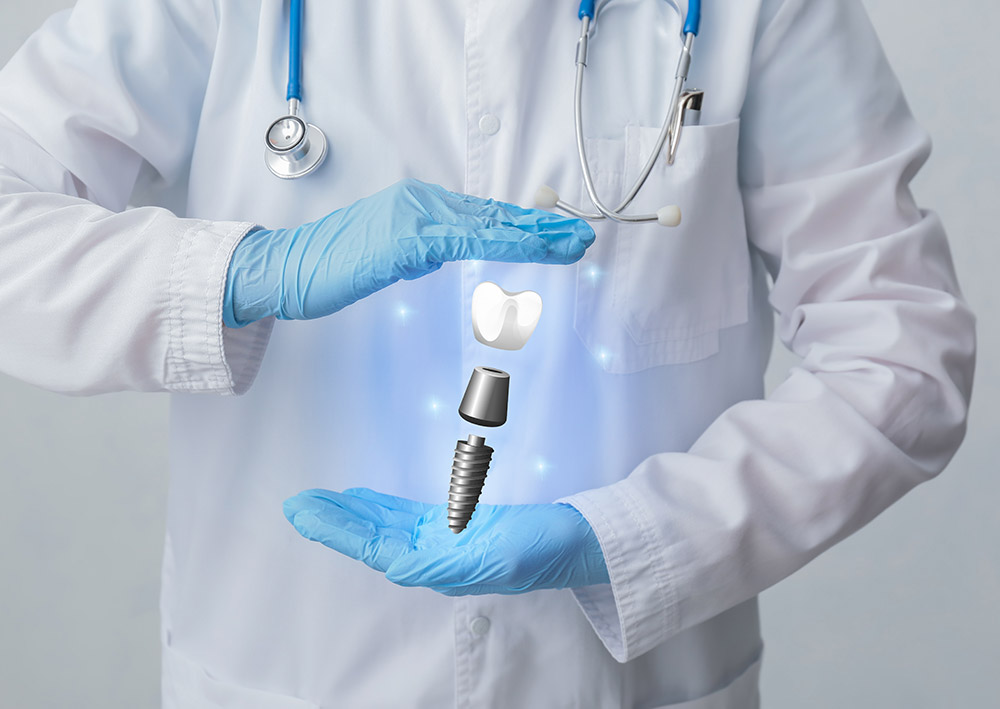 The Most Frequently Applied Dental Treatments in Turkey
Dental treatments that are frequently applied in Turkey are as follows;
Dental Implants:
Implant treatments are among the most frequently applied and most popular dental treatments in Turkey. While Dental Implants are a fixed alternative to removable dentures, they are sometimes used to replace a single tooth or multiple teeth. Implant prices in Turkey are 60% more affordable than many European countries. Turkish dentists are highly experienced in implants and after 5 years of dental education, they receive specialty in surgery.
Porcelain Veneers
Veneers are thin shells made of porcelain or composite resin that are applied to the front of the teeth to improve their appearance. They are often used to correct discolored, chipped or misaligned teeth. Many Turkish clinics offer same-day veneers using CAD/CAM technology, making the process faster and easier for patients.
Porcelain Crowns
Crowns and bridges are dental restorations used to repair damaged or missing teeth. Turkish dentists use high quality materials such as porcelain or zirconia to create durable and natural looking crowns and bridges.
Teeth Whitening
Teeth whitening is a popular cosmetic dental treatment in Turkey. It includes removing stains and discoloration from teeth to improve their appearance. Turkish dental clinics offer both in-office and home bleaching options.
Wisdom Teeth Extraction
Wisdom teeth grow behind the gums and are the last teeth to erupt in the early twenties. Most people have 4 20-year-old teeth, one in each corner. Wisdom teeth can sometimes come out at an angle or get stuck and come out only partially. Wisdom teeth that grow in this way are known as impacted. If your wisdom teeth are impacted but not causing any problems, they usually do not need to be extracted.
Scale and Polish
Scale and polish is the process of professionally cleaning your teeth by a dental hygienist. It involves the careful removal of deposits (tartar) that have accumulated on the teeth. When this process is applied regularly every 6 months, it helps to prevent many gum diseases.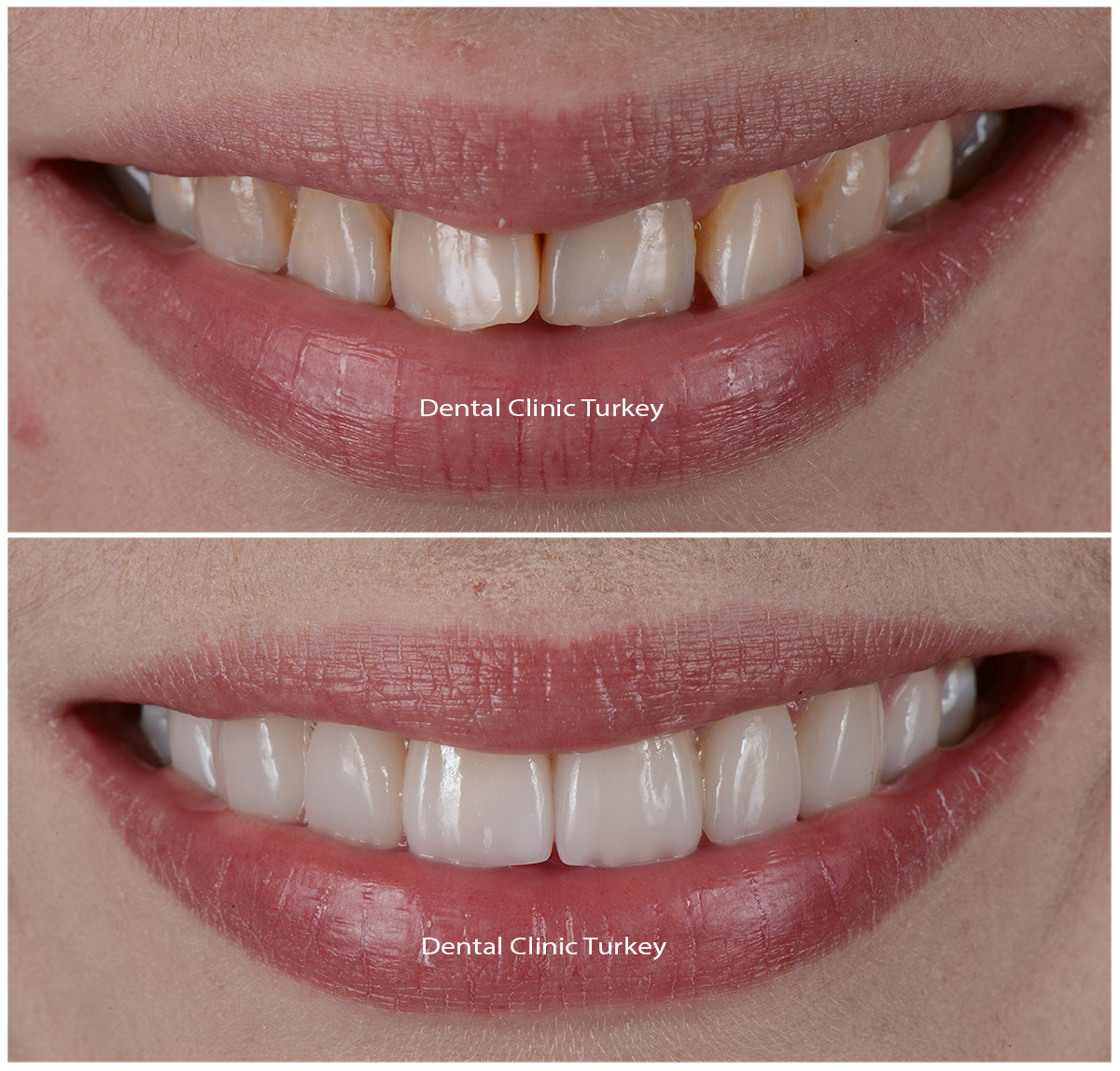 Dental Fillings
Fillings are used to repair holes or abrasions in the tooth due to caries. The most common type of filling is composite (white) fillings. Your dentist will recommend the most suitable filling type according to your needs after your examination.
Root Canal Treatment
Root canal treatment (also called endodontics) fights infection in the center of a tooth (the root canal system). When the blood or nerve supply of the tooth is infected, the infection spreads and the tooth may need to be extracted if root canal treatment is not performed. During treatment, all infection inside the root canal system is cleared. The root canal is filled and the tooth is sealed with a filling or veneer to prevent re-infection.
Dental Bridges
Dental Bridge is one of the fixed treatment methods for one or more missing teeth. In order to support the bridge, support is taken from the surrounding teeth. The bridge is usually made of precious metal and porcelain and is fixed to your mouth.
It is important to consult a dentist to determine the best treatment plan for your specific dental needs. We have English, German, French, Arabic and Russian speaking consultants in our clinics. In addition, all our physicians are fluent in English.
If you want to get information about our clinic and Turkey Dental Treatments, you can contact us at the contact numbers below, send an email or fill out our consultation form.
English (Phone & Whatsapp) : +90 544 348 07 87
German (Phone & Whatsapp) : +90 546 776 30 30
French (Phone & Whatsapp) : +90 546 766 30 30
Arabic (Phone & Whatsapp) : +90 542 530 88 07
Russian (Phone & Whatsapp) : +90 544 766 30 30