Dental Sensivity: Causes, Symptoms and Treatment Methods
Today, many people face the problem of tooth sensitivity. Tooth sensitivity is the feeling of pain or discomfort in the teeth caused by the consumption of hot, cold, sweet or sour foods and beverages. This causes damage to the enamel and dentin layers of the teeth. In case of progression of caries, pain and sensitivity may increase in the nerve endings.
Acidic drinks and acidic foods can erode tooth enamel. As a result of enamel wear, it can cause tooth sensitivity.
Factors such as incorrect brushing technique, gingivitis or advanced periodontal disease can cause gingival recession. As a result of gingival recession, the root surface of the tooth is exposed and sensitivity may occur.
Caries can cause sensitivity by damaging the enamel and dentin layers of the teeth.
Clenching or grinding the teeth day or night (bruxism) can cause tooth wear and damage to the enamel layer. This can lead to tooth sensitivity.
What Are the Symptoms of Tooth Sensitivity?
Pain or discomfort with consumption of hot or cold foods and beverages
Pain or discomfort with consumption of sugary or acidic foods
Pain or discomfort while brushing or flossing
Pain or discomfort when teeth come into contact with something hard
What Can Be Done to Prevent Tooth Sensitivity?
Use the right brushing technique: Brush your teeth regularly and correctly daily with a soft-bristled toothbrush. It is important to clean your teeth without eroding or damaging the enamel.
Use sensitive toothpaste: Choose sensitive toothpastes specially formulated for people with tooth sensitivity. Such toothpastes can help strengthen tooth enamel and reduce sensitivity.
Be mindful of toothbrush selection: Using a hard-bristled toothbrush can damage tooth enamel. It may be more convenient to use a soft or medium hard toothbrush.
Limit acidic foods and drinks: Acidic foods and drinks such as lemons, oranges, soda can damage tooth enamel and increase sensitivity. Be careful and limit as much as possible when consuming such foods and beverages.
Make regular check-ups with your dentist: People with tooth sensitivity should visit their dentist regularly. Your dentist will evaluate your teeth and recommend appropriate treatment methods.
Consult your dentist if you have trouble clenching or grinding your teeth at night. This can cause tooth sensitivity and wear down your teeth. Your dentist can recommend appropriate treatments.
You may want to consider using specially formulated mouthwashes or toothpastes to prevent or reduce tooth sensitivity. You can choose the most suitable product for you by consulting your dentist.
What are Tooth Sensitivity Treatment Methods?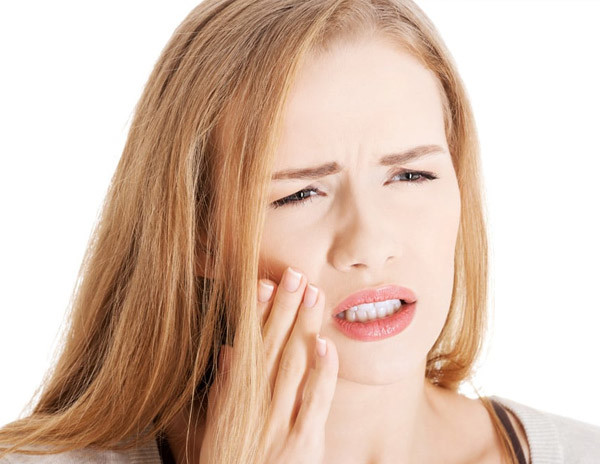 Gum Treatment: Gum diseases can cause damage to the bones and tissues that hold the teeth, and can lead to tooth sensitivity. This treatment allows to clean the gum tissues, repair damaged tissues and stop the progression of gum disease.
Braces: If tooth sensitivity is an issue caused by gaps between teeth, braces can be used. Braces close the gaps between teeth and can reduce tooth sensitivity.
Fluoride Application: Dentists can apply fluoride to sensitive areas of teeth to strengthen tooth enamel. This app can help reduce tooth sensitivity.
 Tooth Filling: Cavities or fractures in the teeth can cause tooth sensitivity. Dentists can fill teeth to solve these problems.
Tooth Veneer: Dental veneer can reduce tooth sensitivity by covering sensitive areas of teeth.
Remember, if you are experiencing tooth sensitivity, it is recommended that you consult a dentist. Your dentist can identify the cause of the sensitivity and offer you appropriate treatment options. Therefore, it is recommended that people who encounter a problem such as tooth sensitivity should consult a dentist.
Get Free Quote:
If you want to get detailed information about our dental treatments, you can contact us by filling out our consultation form or you can get information directly from our whatsapp line: +905443480787 Our doctors will plan the most appropriate treatment for you and provide detailed information.